Please help York Adopt-A-Pet by making a tax deductible donation. Just click on the button below:
Fundraising Event in support of York Adopt-A-Pet
Find Somebody to Love!

Homes for Dogs National Pet Adoption Program
(We'll have cats, too!)
Across eastern Nebraska, Coldwell Banker NHS Real Estate will be supporting local humane societies and foster/rescue organizations during the month of October as part of Coldwell Banker's annual national pet adoption program in conjunction with Adopt-a-Pet.com.
Our Lincoln, Omaha and York offices will be collecting food and toys for dogs throughout the month of October. Please drop off unused and unopened pet food and toys at any Coldwell Banker NHS Real Estate Open House.
York Adopt-A-Pet hopes to help create a community where all lives are valued and respected.
Another way to help is when you shop on Amazon.com. Just follow the link below for Amazon Smile and select York Adopt-A-Pet. AmazonSmile Foundation will donate 0.5% of the price of eligible purchases to YAAP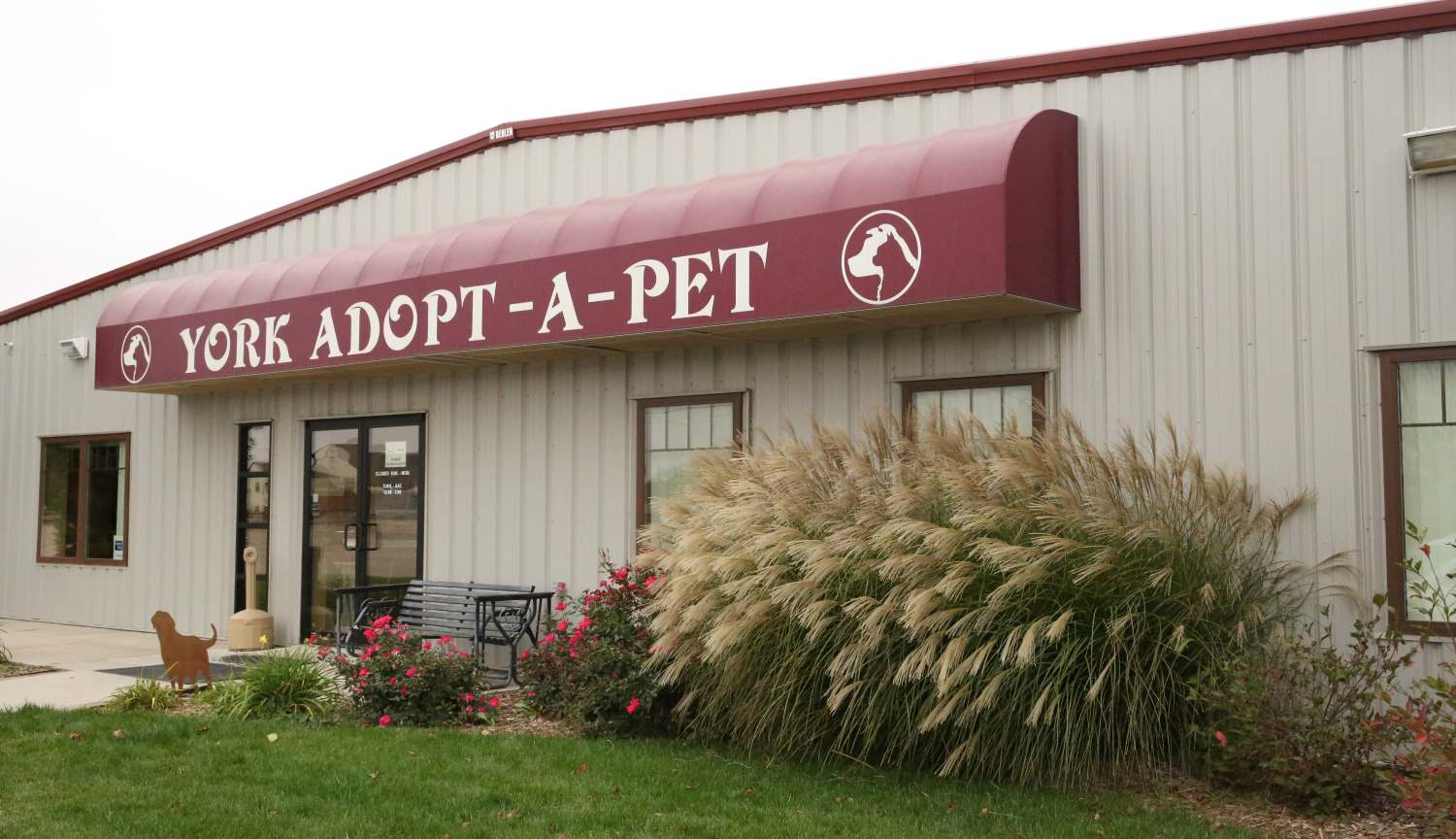 York Adopt-A-Pet is a 501(c)3 non-profit animal sanctuary located in York Nebraska. We serve as the primary care givers to the abused, lost and abandoned dogs and cats for our area.
Goals
The goal of York Adopt-A-Pet is to provide a safe and secure sanctuary for abused, lost and abandoned dogs and cats.
York Adopt-A-Pet operates with a small staff, dedicated volunteers and the love of furry friends we meet.
York Adopt-A-Pet Mission Statement:
To provide a safe haven for the dogs and cats placed in our custody.

To find the best homes for the dogs and cats that are our guests.

To educate the public on the need to treat our pets with dignity and love.

To reduce the pet overpopulation.
Adoptions for This Week
From Facebook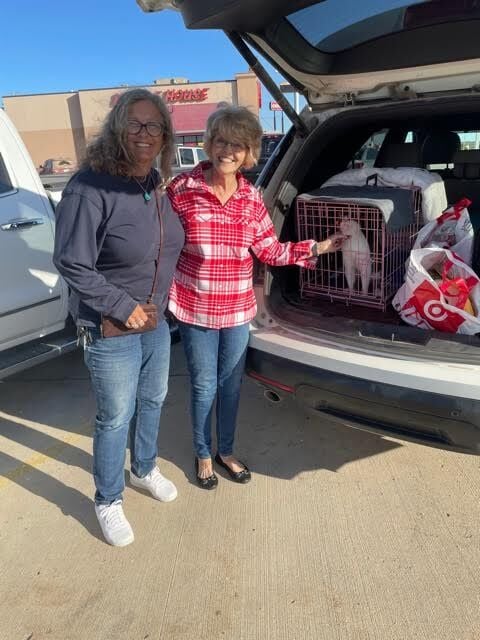 10/15/2021 A Paws for Pets -- Once you're in, you can't get out---- by LaMoine Roth
I have heard the expression that getting into rescue work is like getting into the mafia -- once you're in you can't get out. Since I have never been in the mafia, I'll have to take their word for it, but I do know that you just don't walk away from being in rescuing. Your best intent is to stop and then the phone rings or you are driving to do some errands and there you see a cat in weeds and trees. Don't ask me how I can spot a seven-pound cat in knee high weeds going 75 miles down the interstate, but Bob can testify that I have that ability. Truly, for you who have been there, done that, you know the feeling of being able to save an animal from the elements of living on the streets or highways.
Recently two kittens were found in different towns, locked in kennels, hidden behind abandoned homes. Both neighbors hunted for several days before they were found. One was Liberty whose eye was so badly infected York Animal Clinic had to remove the eye. Vincent is a tiny black kitten who seriously looks like a tiny hamster as he runs around the house. He doesn't even weigh a pound and has more energy and good health than I have.
I know there have been many of York Adopt a Pet's volunteers who have been in animal transfers. And there are many more dog transfers than cats. But last year a woman wanted to adopt Mary Pearl from me, the only problem was she lived in Alton, New Hampshire. She was bound and determined to adopt Mary Pearl. She found a non-profit organization called Imagine Home. They would transport Mary Pearl to her free of charge. I was so impressed with their organization and the dedication to place homeless animals to forever homes regardless of the distance.
So I was involved in my first transfer this past Sunday. Hank was coming from Three Oaks, Mich., and going to Denver, Colo. They knew Hank was at one time someone's pet, he had been neutered and found standing next to a highway. When the rescue team secured him in a kennel they discovered those big beautiful gold eyes were blind.I can tell you there is another aspect to rescuing, it is transporting a rescued animal. When Mary Pearl was transported to New Hampshire it was a 1,546 -mile long trip. For Hank it was 1,119 miles. This organization has it down to a science. I received nine pages of instruction. Starting from the first leg through to the last leg of the trip, there were 17 individual legs of the trip. Pictured are three of the 17 people who were transporting Hank. I signed up after Mary Pearl went to New Hampshire. You keep in touch with the coordinator at each step of the way, taking photos to share and to keep in touch with the other driver. It was truly one of the best experiences of my life. Their website is imaginehomeorg@gmail.com. I hope to continue to transport cats going across the country.
I don't know about the mafia but being in rescue has been one of the best experiences of my life.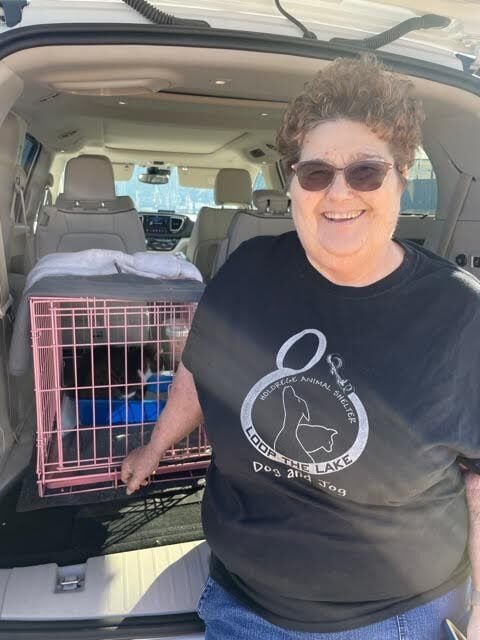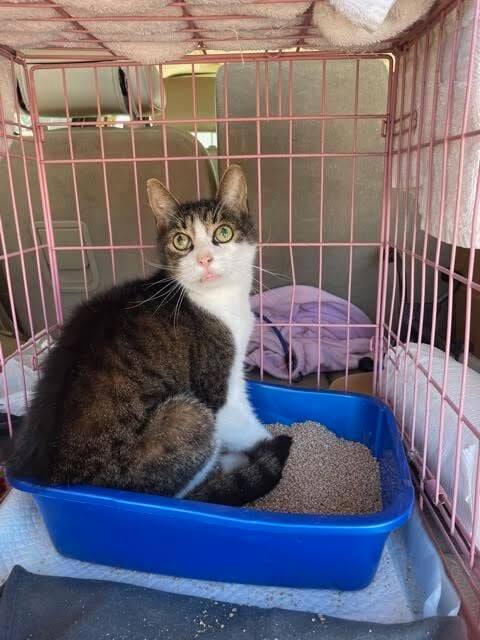 We are proud to be part of Bissell Partners for Pets