Please help York Adopt-A-Pet by making a tax deductible donation. Just click on the button below:
York Adopt-A-Pet will be CLOSED TO THE PUBLIC UNTIL FURTHER NOTICE in order to try to keep our staff and volunteers at a lower risk of exposure to COVID-19. We will continue adoptions with approved applications by appointment only. We will also help with lost & found dogs & cats in York County. Please send us a message on Facebook or leave us a voice message at the shelter number 402-362-3964 and we will get back to you as soon as we can.
YAAP will still provide the same dedicated & excellent care to the dogs & cats at the shelter and will continue our mission to help those cats & dogs in need in York County.
Thank you for your understanding!!

Please help us continue our mission to rescue the homeless cats and dogs in our area. In 2019 we had 757 Cats and Dogs enter our shelter. Our mission is to enrich the lives of both animals and people throughout our community.
York Adopt-A-Pet hopes to help create a community where all lives are valued and respected.
Another way to help is when you shop on Amazon.com. Just follow the link below for Amazon Smile and select York Adopt-A-Pet. AmazonSmile Foundation will donate 0.5% of the price of eligible purchases to YAAP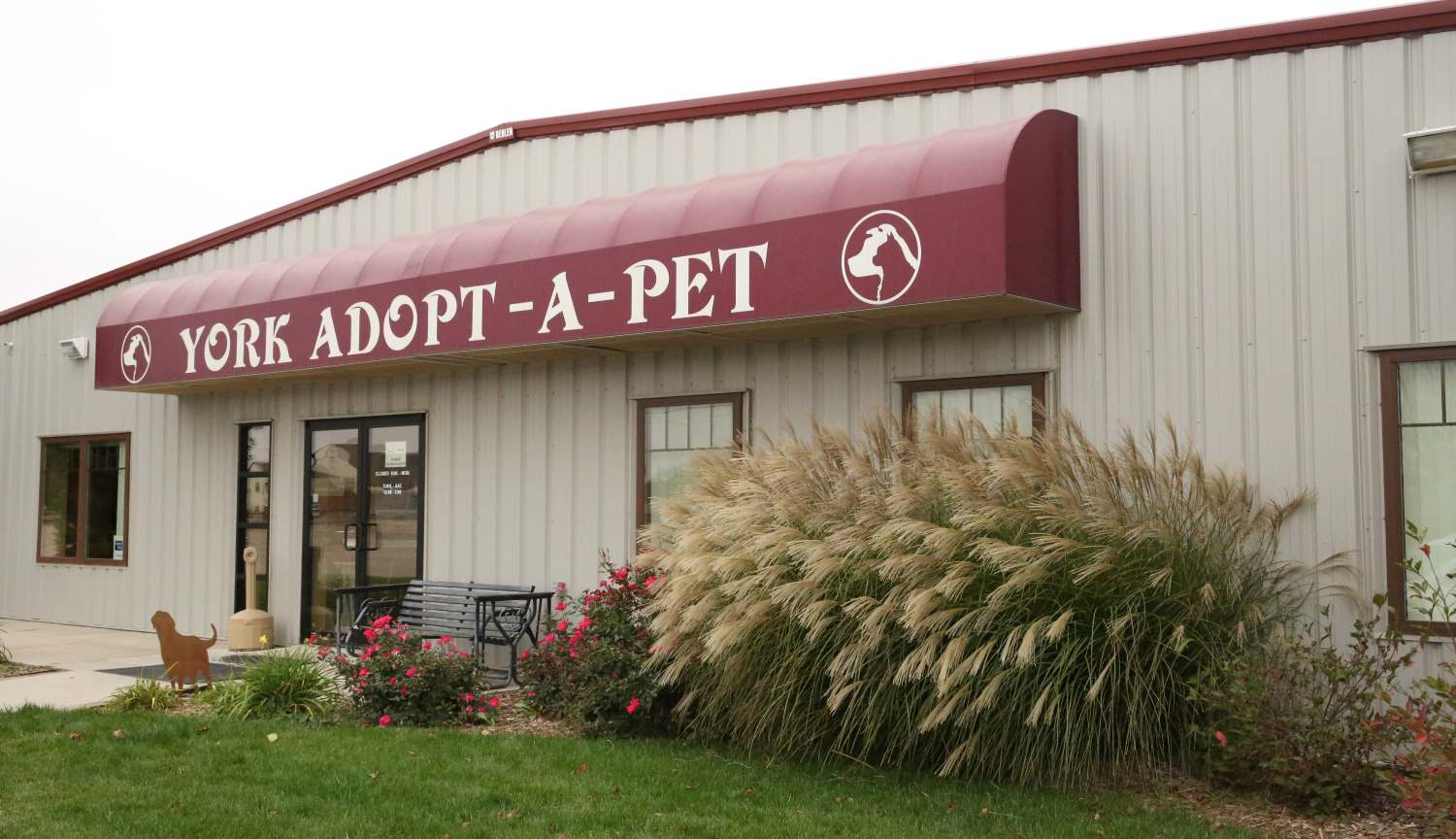 York Adopt-A-Pet is a 501(c)3 non-profit animal sanctuary located in York Nebraska. We serve as the primary care givers to the abused, lost and abandoned dogs and cats for our area.

Goals
The goal of York Adopt-A-Pet is to provide a safe and secure sanctuary for abused, lost and abandoned dogs and cats.
York Adopt-A-Pet operates with a small staff, dedicated volunteers and the love of furry friends we meet.
York Adopt-A-Pet Mission Statement:
To provide a safe haven for the dogs and cats placed in our custody.

To find the best homes for the dogs and cats that are our guests.

To educate the public on the need to treat our pets with dignity and love.

To reduce the pet overpopulation.
Adoptions for This Week
From Facebook
We are proud to be part of Bissell Partners for Pets