Join us for a fun event that helps our cats and dogs. This is a Virtual Run and a Live Walk. Details can be found by following this link.

Please help York Adopt-A-Pet by making a tax deductible donation. Just click on the button below:
York Adopt-A-Pet hopes to help create a community where all lives are valued and respected.
Another way to help is when you shop on Amazon.com. Just follow the link below for Amazon Smile and select York Adopt-A-Pet. AmazonSmile Foundation will donate 0.5% of the price of eligible purchases to YAAP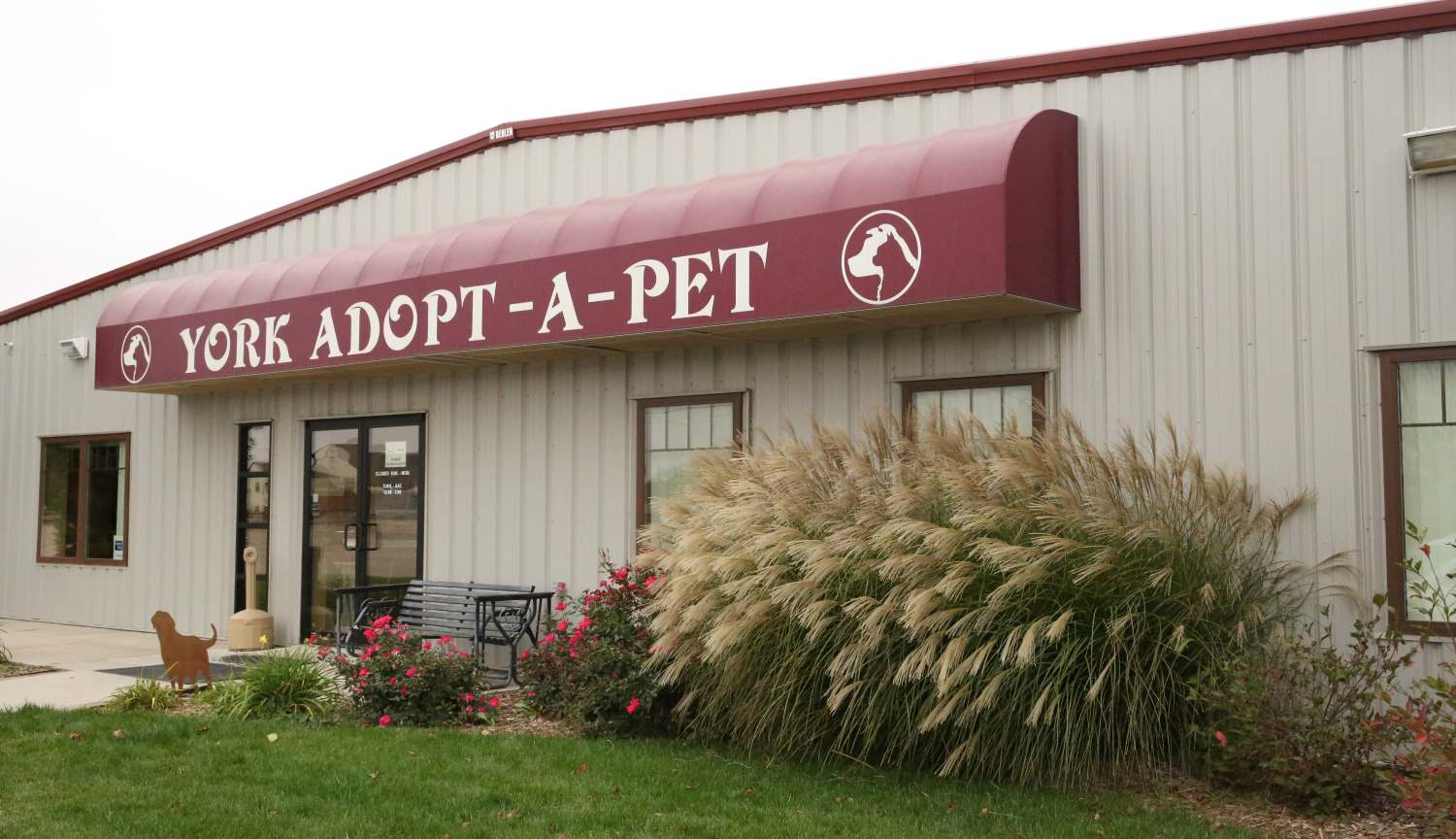 York Adopt-A-Pet is a 501(c)3 non-profit animal sanctuary located in York Nebraska. We serve as the primary care givers to the abused, lost and abandoned dogs and cats for our area.
Goals
The goal of York Adopt-A-Pet is to provide a safe and secure sanctuary for abused, lost and abandoned dogs and cats.
York Adopt-A-Pet operates with a small staff, dedicated volunteers and the love of furry friends we meet.
York Adopt-A-Pet Mission Statement:
To provide a safe haven for the dogs and cats placed in our custody.

To find the best homes for the dogs and cats that are our guests.

To educate the public on the need to treat our pets with dignity and love.

To reduce the pet overpopulation.
Adoptions for This Week
From Facebook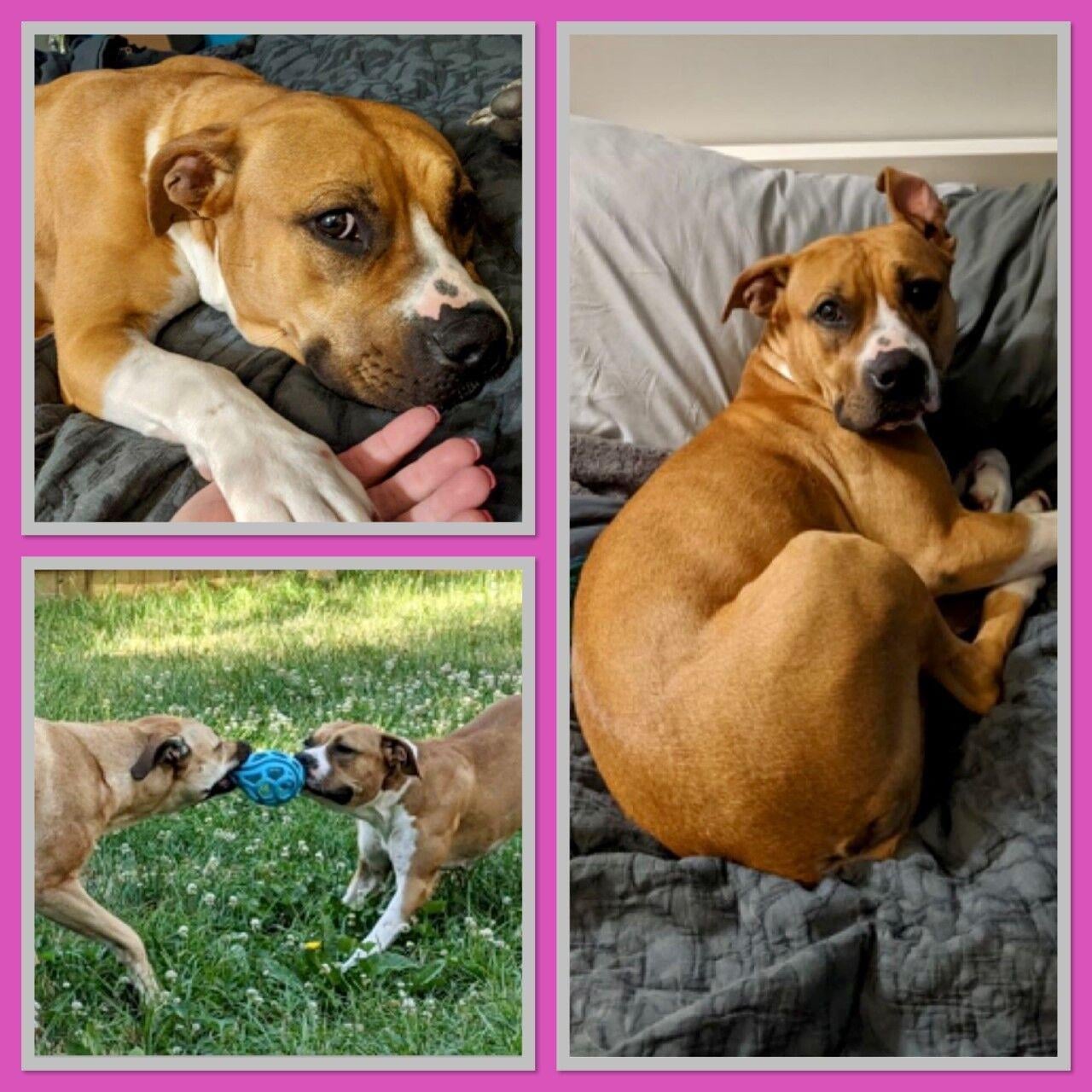 07/30/2021 A Paws For Pets
Keeli gets a new home
by Kim Hart

We received Darlin' (now Keeli) in late February of this year. She had been given to a new home and after a few months the new home brought her back to the previous family. They wanted to relinquish her to the shelter. We made an appointment for her to be brought to the shelter. On arrival, we could tell Keeli was not very happy to be with us.

I came back a little later only to be met by teeth and growling; she was a very scared dog. Volunteers worked diligently with her. Over time, Michelle Brugh and Noelle Mandeville really started spending lots of extra time with her. I did too as my schedule allowed. We all pitched in.I remember a few days later, I was sitting outside with her and she was listening to music on my phone. The music seemed to calm her and on this day she laid down on my phone. I knew there was no way I dare reach for it as we still were hearing lots of low growling from her. So, I just waited until she was ready to move.

Over the first month, Keeli started calming down quite a bit. She still didn't love everyone; however, she was slowly starting to trust. She was very happy to see me every day, unless she knew Noelle was around. Noelle fell in love with Keeli and was there almost daily to spend time with her. Noelle took her for walks and tried to get her used to lots of new things. She definitely became Keeli's person.
After working with her for more than three months, she trusted everyone at the shelter and it was decided to advertise her and see how she would do with strangers. Of course being a Pit Bull mix she would be much harder to place as we are finding more and more negativity towards the breed and more and more towns who have Bully breed dog bans.

To my surprise, a lady named Ashley I knew applied for her. I went over her application and everything seemed to be just right for Keeli. I spoke with her and told her about the issues we had with Keeli and how she had come around and was such a super sweet dog for the most part. We were unsure how she would take to a new person, so I would show her to potential adopters with a leash on her until I knew things were going well. Much to our surprise, Keeli was leery, but only very briefly. We were surprised when she took right to her. I told Ashley I wanted to do one more visit and then do a visit with their dog so I could be sure of how things would go.

The next visit was so wonderful! Keeli was lying on the floor, curled up between Ashley and her daughter Em. Things like this bring so much joy to my heart. It was now time for the dogs to meet. I could sense a tiny bit of apprehension from Ashley's dog but all in all, things went very well and I felt like this was a positive note and things would work out fine.

Soon the day came and Keeli went to her new home. Right away, I started receiving cute pictures of Keeli sleeping or laying with Aggie, her new furry friend already living in the home. I get so excited when I see posts from Ashley or she sends me a cute picture. Keeli really needed a home where she could feel secure and she definitely got it!!

Ashley said occasionally when she goes on a weekend trip; she will take Aggie to Paws 4 Fun and Keeli got to go this time. I could hardly wait until they got back to see how it went. Ashley said although the staff reported that she was a bit timid for the first time, Keeli had so much fun with other dogs and was slowly warming up to the staff.

Well Keeli you hit the jackpot! Have a great life! Thank you, Ashley , for giving our girl a chance
We are proud to be part of Bissell Partners for Pets